Whirl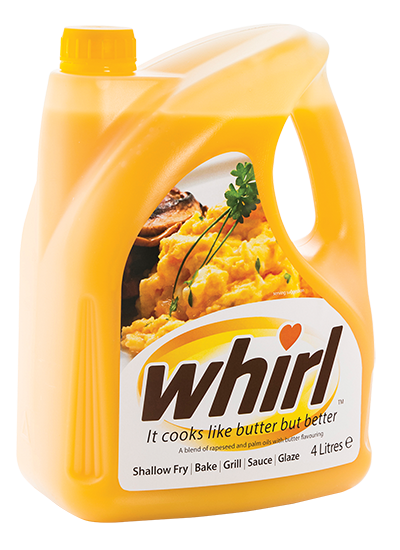 Whirl is a liquid vegetable oil substitute that gives your dish the flavour of butter. Beacuse Whirl provides the cooking advantages of oil over cooking with butter, and is more cost effective than butter.
Whirl is a combination of rapeseed and certified sustainable palm oil and has a buttery flavour.
Whirl does not need to be refrigirated, and has a shelf time of 12 months.
Whirl can be used whenever you would use oil or butter, whether it is for cooking, baking, frying or sauces.
You can get Whirl at leading Danish retailers. For more information on Whirl, or where to get it please Contact us.